Since the release of Salesforce.com 2015 state of marketing survey, a lot has been written on best practices, trends, approaches, and tips to follow in 2015. It made me realized again that information overload is a serious problem; as it adds more to confusion. In this post, I'm going to share what I've been trying to find out in the latest stats and reports. I'm sure that it's going to help you plan, execute, and manage your campaigns well.
Which Way the Wind is Blowing?
From my standpoint, marketing automation is another way of utilizing technology to achieve certain business, marketing, and sales goals. See, I'm writing this post for you here while my marketing automation platform is busy in spreading my message. Just like, we're having a chat here while a robot is busy making few cups of coffee for us. You too, can save your time and resources by automating your marketing and sales.
Top areas of marketing spending in 2015.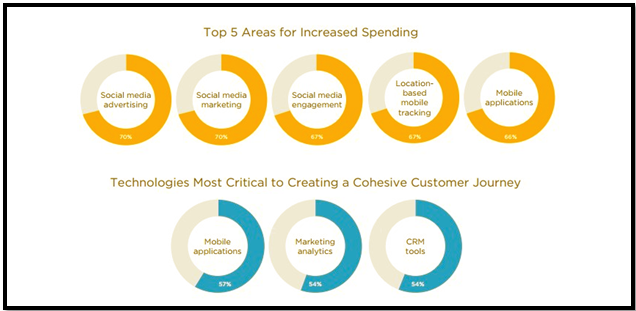 If you are also planning to automate your marketing campaign or are not satisfied with the existing process; follow the given suggestions. I call them best practices for marketing automation in 2015.
1. Understand the Hyper-Personalization Trend: 
In 2015, the most effective marketing strategy is to create and deliver a 'personalized experience' to customers. Personalization goes deeper into every aspect of marketing like; your message, content, offer, templates, timings, and mode of the communication. You've to feed people what they are looking for while staying miles away from spamming. Some decent analytics tool like, Google Analytics, Makesbridge's BridgeStats, or your marketing intelligence platform can help you learn about the people who took interest in your previous offers, who clicked on your links and who bounced. This data will be very helpful in personalization of the message.
2. Use Intelligence & Create Personas:
Recently, LinkedIn published the list of hottest skills in 2014, where data analysis topped the rank while business intelligence was on the number 6. Successful marketing campaigns are based on intelligence, user personas, and prospect tracking. Without market research, studies, surveys, and real-time prospect tracking, it is virtually impossible to earn a decent ROI.
Video Tutorial: How Marketing Automation for Google Drive Increases Results and Protects Your Brand
3. Invest in Analytics:
When you spend a dollar on analytics, it saves your $1 million from going waste. Because knowledge and information ensure your adoption of the right approach, right channel, and better results. Be its selection of vendor, retargeting drive, a digital campaign, or a new drip; gain maximum knowledge about what you are doing, what's general market behavior, what's users/visitors/prospects' general behavior towards your brand and then do it wisely. Plan the right message and send it on the right time.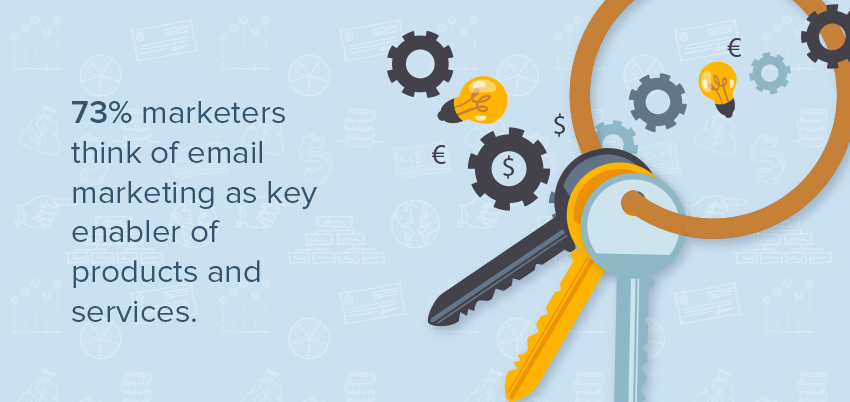 4. Design a Content Plan for Your Drips:
This might sound a little awkward but yes, you need to develop a dedicated content strategy for direct marketing campaigns. You need to design a dedicated content strategy for emails, newsletters and other direct communications with clients. Content strategy should address What, Why, Where, How, How much, How Often, and Whom. In addition, keep "mobile factor" in mind as 68% marketers agree that a responsive design is a key factor in decisions regarding landing page or email template.
5. Integrate Sales & Marketing:
Did you know that around 40% of sales manager complain this 'inability to integrate' as a key hindrance in the achievement of sales and revenue goals. There are platforms that offer sales and email marketing campaigns but when it comes to integration, they fail. Integration of your email marketing, marketing automation, and CRM system increases success rate and saves a lot of time.
6. Go Mobile; it's the Future:
As noted above, mobile and social media will be the hottest channels for marketing spending. 70% marketers will increase their spending on mobile while 68% will integrate mobile into their marketing communications. This is a clear indication that irrespective of your marketing channel, small screen's vitality cannot be overstated.  From website design to newsletters, email template, and landing pages; everything has to be responsiveness as a key feature.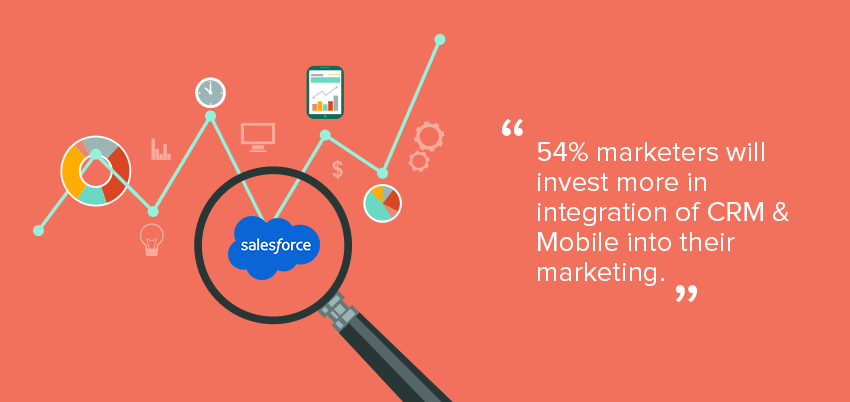 7. Sync Your Data:
This is very important, particularly when you are integrating your CRM/Sales and marketing systems. We use multiple systems, devices, and platforms resulting in scattered pieces of information. If the data is synchronized at one place, it not only saves time but also helps in specifying and targeting the right set of audience. Almost all popular CRM and marketing tools offer you cloud facility to store your data at one place. Be it Salesforce, LinkedIn, Facebook or Gmail; get everything synchronized.
8. Prefer a Multi-Tasking Platform:
There are many types of marketing automation platforms; some offer pure sales or email marketing while others are restricted to just marketing intelligence. Conversely, multi-tasking platforms help you manage your emails, sales, social, and digital marketing campaigns simultaneously. Makesbridge is one such multi-tasking marketing automation platform that offers you a range of services at one place and in one account (No separate sign up required). You can run and manage email drips, integrate your CRM/social contacts, track online campaigns, and measure SEO/website performance from a single dashboard. This single dashboard utility offers priceless benefits, saves time, and boosts up revenue.
Why don't you check out Makesbridge platform for FREE? Contact our support to schedule your FREE product demo OR make your FREE account today.
9. Keep Communication Alive:
I do not encourage spamming or mass messaging; instead, advise you to use nurture tracks feature. It allows creation of additional touch points and keeps communication alive. Understand modern-day buyers' behavior. They are self-educationist who use blogs, social portals, and vendors' websites to understand and compare available options. Your simple job should be to facilitate them in making the right decision. In addition, don't feed everyone the same food; instead, look into their stage (in buying cycle) and drip the particular message.
10. Create Cross-Channel Integration:
Finally, like you integrate your marketing and sales; create greater integration amongst marketing channels. The best thing about this 'greater integration' is your content is used/reused across platforms and gains maximum utilization. 45% marketers believe they are unable to create required content and if they create, they cannot use it effectively. Cross-channel integration creates efficiency in the entire marketing process and improvises content utilization. In addition, different teams' performance goes in complete alignment.
Check Out: Makesbridge Comparison with competition
Conclusion:
Marketers who successfully automate and integrate their marketing channels; enjoy booming revenue, reduced human errors, greater conversion rate, and enhanced HR performance. Be the next!
To receive regular updates; follow Makesbridge on Twitter, Facebook& LinkedIn.