What it Does: Connects Shopify with Makesbridge marketing automation to increase customer loyalty and sales of related products.

Set Up Time: 1 Hour
Level: Beginner
To successfully convert your new and existing ecommerce customers into loyal buyers you need to build your brand with a personal touch and consistent communication.
Our team has prepared a playbook for ecommerce giant Shopify that empowers e-commerce marketers to use Shopify transaction data to automatically send relevant support messages and promotions based on purchase data. The end result is a seamless customer support and incremental revenue. It's an incredible payoff just on hour's work.
Playbook Summary
Automatically add buyers into targeted drips based on purchase history. We've modeled the playbook based on our work with e-commerce site Pure & Raw. Pure & Raw offers natural and wholesome products to promote conscious healthy living.
Pure & Raw uses Shopify for e-commerce, Salesforce as its CRM, Makesbridge for marketing automation, and Zapier for data piping. The e-commerce site uses automation to trigger welcome emails to first time buyers then adds them to a diet education sequence based on the weight loss program they purchased.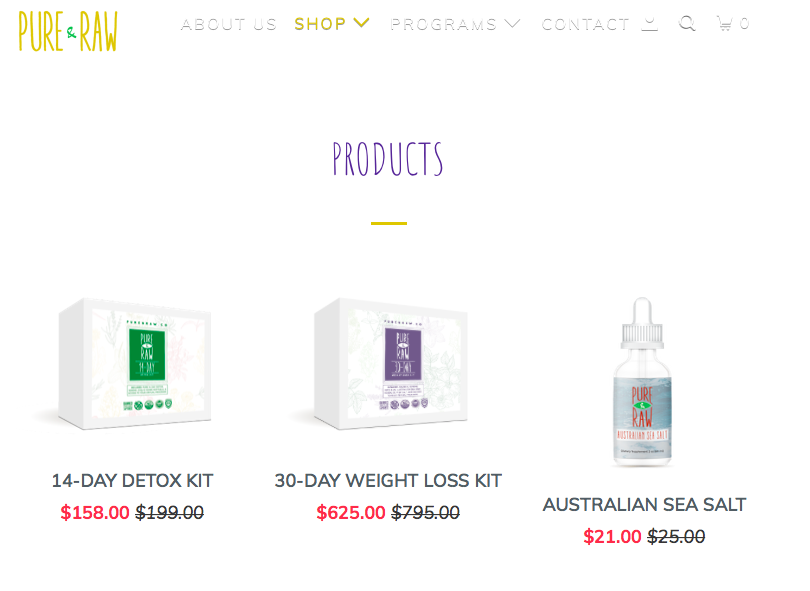 For this playbook book we use Shopify, Makesbridge and Zapier
Setup Step 1 : Use Zapier to add a new Shopify order Makesbridge (5 minutes)
Zapier is used to automatically add new order data into Makesbridge.  
In Zapier, go to the Shopify / Makesbridge template page here.
Follow the prompts to automatically add customer order data into Makesbridge.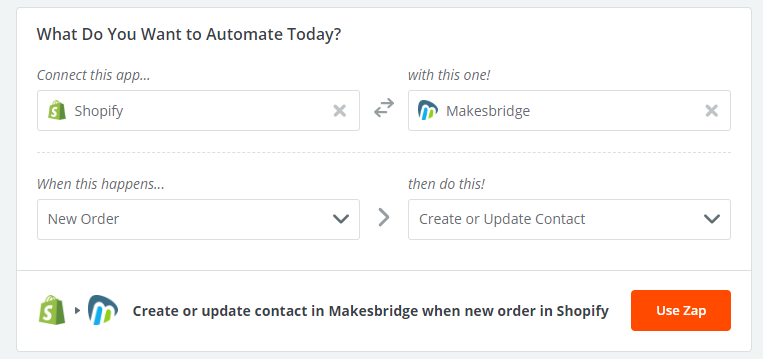 Setup Step 2: Tag Customers with Product Purchases (5 minutes )
There are two parts to this step. In Makesbridge, setup a Target based on Shopify product purchased. You'll use this target to automatically tag contacts with the name of the product they purchased and add that person into product-specific drip sequence.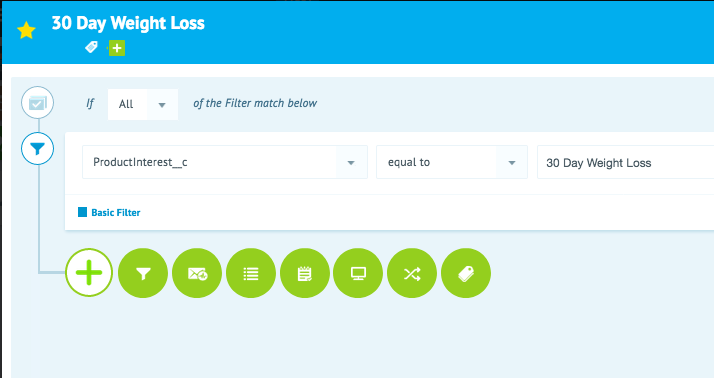 After you create the target, setup a Tag Bot. Tag Bots automatically tag contacts based on target rules. In Pure & Raw's case, they automatically tagged a person "30-Day Weight Loss Kit".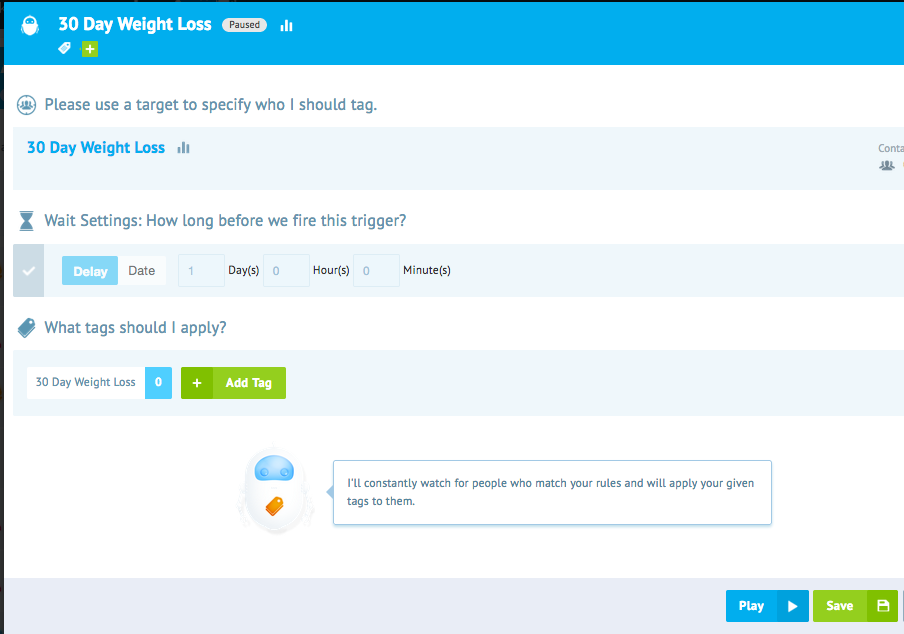 Setup Step 3: Create a multi-touch support sequence for the product (30 minutes to 1 hour, depending on copy)
In Makesbridge, go to the Playbook section and search for "eCommerce – Solutions Follow Up". When you click the check icon, a full blown multi-step drip sequence is created in under 15 seconds.
From here you edit your subject, email copy and images for each email message. In Pure & Raw's case, they combined dieting tips over 30 days with a cross sales promotion in each message.
If you need help with implementing marketing automation for your e-commerce business, sign up for a free trial. Trial users get full consultation and access to all Makesbridge features.