If the members of your team are not as productive as desired, are lacking motivation or initiative, or are disappointed and at odds with one another; it is the ideal time for a tune-up. Just like individuals, teams also need regular attention and maintenance. By implementing some team-building exercises and efforts, you can help the team come together to work as a strong unit toward a common objective with shared trust, expectations, respect for the contributions of every person and pride in their achievements.
In the following, we'll discuss some suggestions to improve your employee's engagement and performance.
1. Hire the Right People:
Hiring the right HR can be the single most important factor in contributing to an organization's success. Choosing the right person for the right post will bring not only a particular skill set or knowledge base, but it will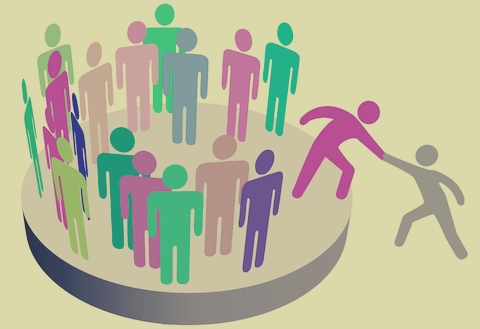 also be a strong addition to drive forward your organization's vision and values. That is the reason it's essential to include vision and values during the interview and hiring process. Ask the right questions that get at the information you want to know. Also, make sure the right people get looped into the procedure.
2. Define Goals and Expectations Clearly:
Most employees wish to be part of a compelling future, wish to know what is most essential at work and what perfection looks like. Studies indicate that employees' biggest concern is 'unshared expectations'. To see a boosted performance, make sure that you've set the right goals and share expectations with your team.
3. Communicate Clearly:
Encourage communication between team and individuals. Set an example by allowing them to suggest proposals and suggestions and being sensitive to feelings. Communicate clearly, particularly about your expectations and instructions. Empower sharing of data, active listening and brainstorming.
4. Show You Care:
Recognize each and every single employee's birthday. Send presents for new children and weddings. Be involved in their lives to give them a chance to feel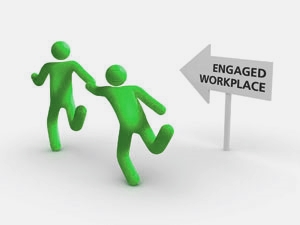 appreciated not only as employees, but as a family and human being as well. When a person feels that they are appreciated, they will give back more than you can imagine for you and your cause. Care can be in the form of appreciation, rewards, addressing the needs, and provision of comfortable work environment.
5. Set Ground Rules:
Set ground rules with the team for working effectively and measuring their performance and success level. Some examples might be that each member should contribute ideas while brainstorming and not pass judgment on others' contributions. They should be on time for meetings and with task due dates. Make the rules as a team and make sure everybody agrees with them.
6. Establish Group Norms and a Code of Conduct:
Taking part in discussions about the best practices and attitudes that team members need to follow would help to hold and focus their energy. While many people know the rules of the road and most follow them, it is important that they learn how to trust each other and will more than likely take risks. Also, it's important to know and accept that conflict may happen and that is not necessarily a sign of something turning out wrong.
7. Streamline Processes:
The beginning of a new year is the best time to step back and study the integration process in the workplace. Streamlining procedures among teams and departments can go far towards maximizing productivity. Part of any process integration effort must concentrate on untying obvious barriers to help teams and people feel more connected with the greater whole.
8. Enforce Accountability:
Stay on top of individual performances, as the actions of one or a few team members may drag down the performance of the whole team and waste your time. Address performance issues quickly instead of holding up till a performance review or even a week–by–week meeting. If you don't enforce the rules and hold individuals accountable, there will be the natural tendency to overlook the rules when it suits the needs of a person.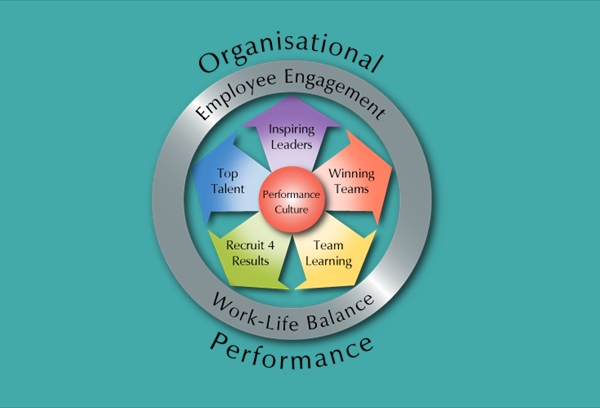 9. Appreciate Their Achievements:
Celebrate achievements and recognize the team for their mutual efforts and contributions. Reward the team with a special celebration and bring their success to the attention of executive sponsors. Highlight their successes in organization publications and strengthen the team unit as a model for teamwork and joint effort.
10. Introduce the Culture of Learning:
Last but not the least is culture of continuous learning. Companies with higher number of knowledge workers grow at much higher pace as compared to competition and their growth is mostly sustainable. Training programs, workshops, brainstorming sessions, and focus group discussions can help employees improve their knowledge. In addition, this process provides peer-to-peer learning opportunities that result in improved performance.
---
 Related Posts: