Although we'd love to imagine that Makesbridge is the only app you'll ever need, the reality is most of us use a lot of different apps each day, and juggling them is a drain. That's why we love Zapier.
Zapier connects Makesbridge with over 1,400 apps, including Google, ClickFunnels, Clearbit, Shopify, Facebook, and Pipedrive, just to name a few. Setting up automated workflows (called Zaps) between apps is quick and easy.
With Multi-Step Zaps, you can chain as many actions as you want to automatically execute a series of tasks. One of my favorite workflows is enhancing new lead data with useful firmographic information before adding them into our sales and marketing sequences and our CRM.  
Requiring just an email address on forms is great for conversions but inadequate for proper sales and marketing follow up because you really need profile information to better inform your sales and marketing efforts.  Use a Multi-Step Zap that will export new leads when they submit a Makesbridge form, send the lead to Clearbit for data appending, then update full contact information into both your CRM tool and Makesbridge, all automatically.
If you did this manually it would take about 15 minutes for each lead. So this Multi-Step Zap will save you 5 hours for every 20 leads.
Here's what you need to get started:
A Makesbridge account with a conditional Zapier export for when a person fills submits a Makesbridge form.

A data enhancement account such Clearbit

A CRM account such as Pipedrive, Copper, or Salesforce

A Zapier account
Here's the process on how to setup the Multi-Step Zap.
Step 1: In Makesbridge create an Export Zap trigger that fires when the lead converts on a form.  (setup time 1 minute)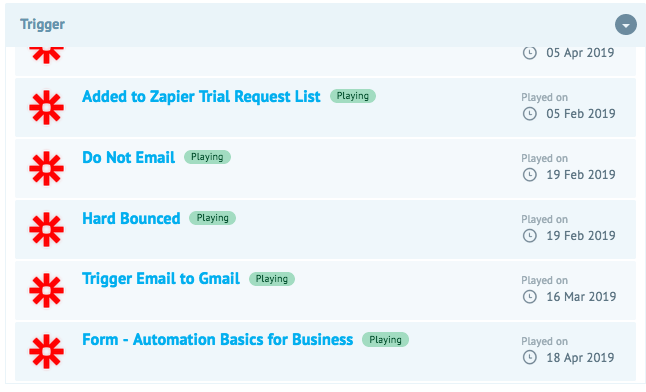 Step 2: In Zapier, use the trigger Makesbridge Export Contact then select the Zapier Export Trigger you created in Step 1. (setup time 30 seconds)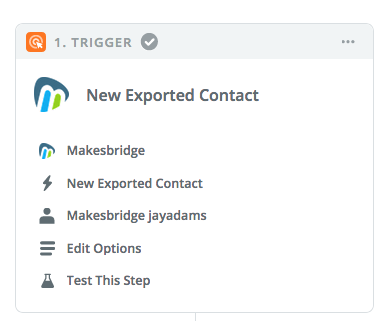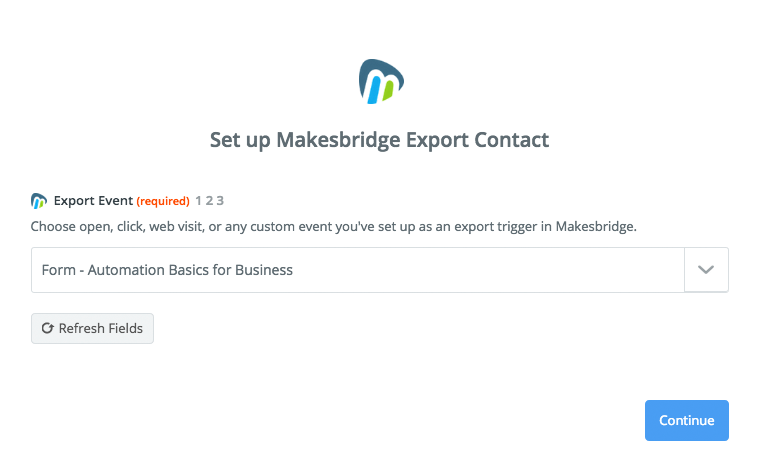 Before proceeding to Step 3, we use a Zapier Filter to confirm we don't have company name for the contact. If we do there's no need to enhance because we know the process has already been run and the contact is already in our CRM tool.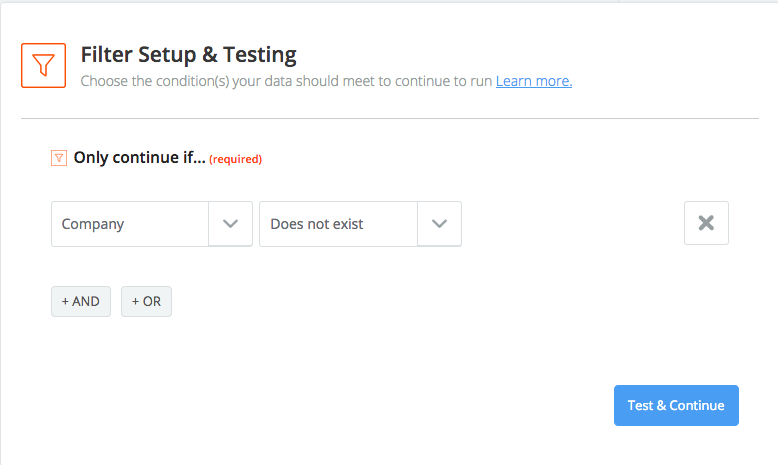 Step 3: Send the new lead's email address to Clearbit, or your favorite data enhancement app on Zapier, to enhance the lead with firmographic data. (setup time 30 seconds)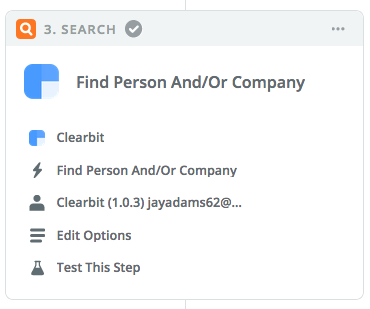 Step 4: Add contact to Pipedrive or your favorite CRM app on Zapier. (setup in 30 seconds)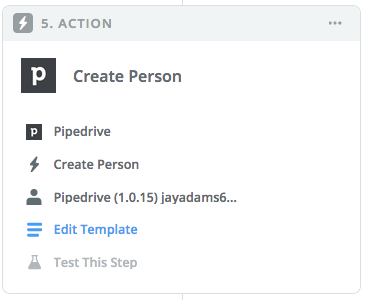 Step 5: Update contact on Makesbridge. You'll use enhanced data in many ways in your sales and marketing automation processes. For example, you can merge company names into emails, use the data to dynamically populate email content and offers, and include the data in your SQL alerts.   (setup in 30 seconds)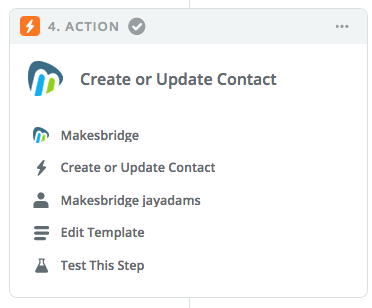 You'll find thousands of other Makesbridge integrations with your favorite apps at the Zapier website, or you can create your own.