If you witness a sharp decline in your website traffic in the next few days, it's result of the latest algorithmic update by Google. Almost 60% of the web traffic comes from mobile and this significance compelled Google to include 'mobile friendliness' as a key search ranking factor. As per the notice on Google Webmaster Central Blog, the latest update has been rolled out.
What does this mean from SEO perspective?
Mobile search results of all languages will change worldwide
Website's ranking in mobile search will change
Responsiveness will be a key requirement to get better rank
Applies to individual pages, not entire websites
Case Study of Makesbridge:
In the following, we're giving you a case study of Makesbridge website and blog. This will provide some key lessons with regards to website management amid algorithmic updates and changing SEO requirements. Readers will get an insight into the key factors behind complete redesigning of Makesbridge website and adopt the same learning outcomes in their business.
Here's a before and after comparison of our homepage.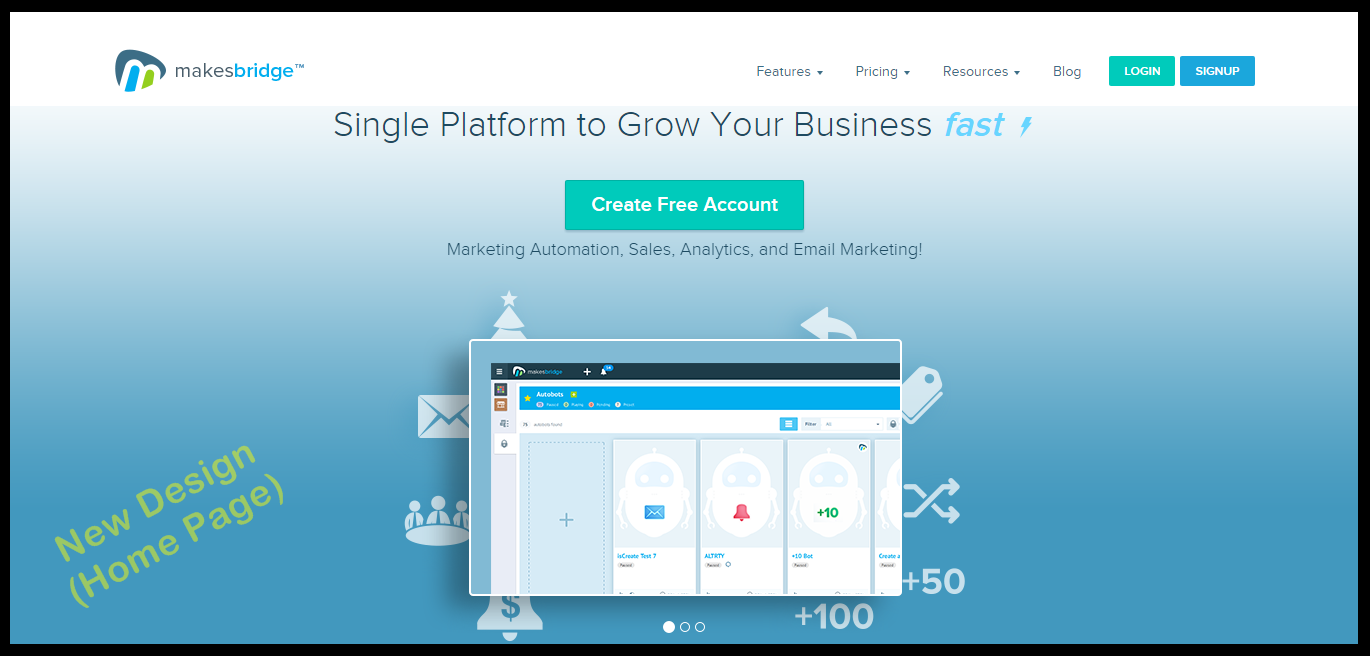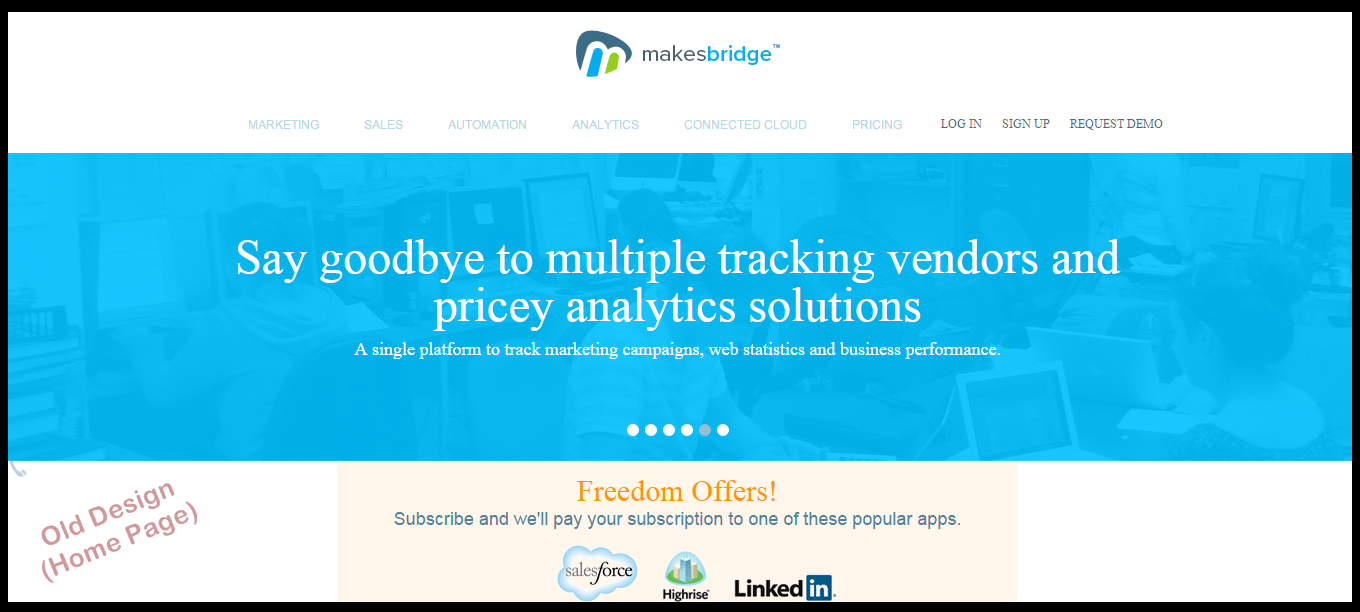 We tried to make our homepage a good starting point for the people who were looking for marketing automation or email marketing solution. With bullet points, dropdown menus, and clear visibility of all important pages (calls to actions); the site seems much better than previous version.
Same was done to blog. Prior to redesign, our blog homepage was just a collection of 3-4 most recent posts. It clearly missed some important elements like readability, links to important pages, our social profiles, and many others. A close look at the comparison indicates the difference.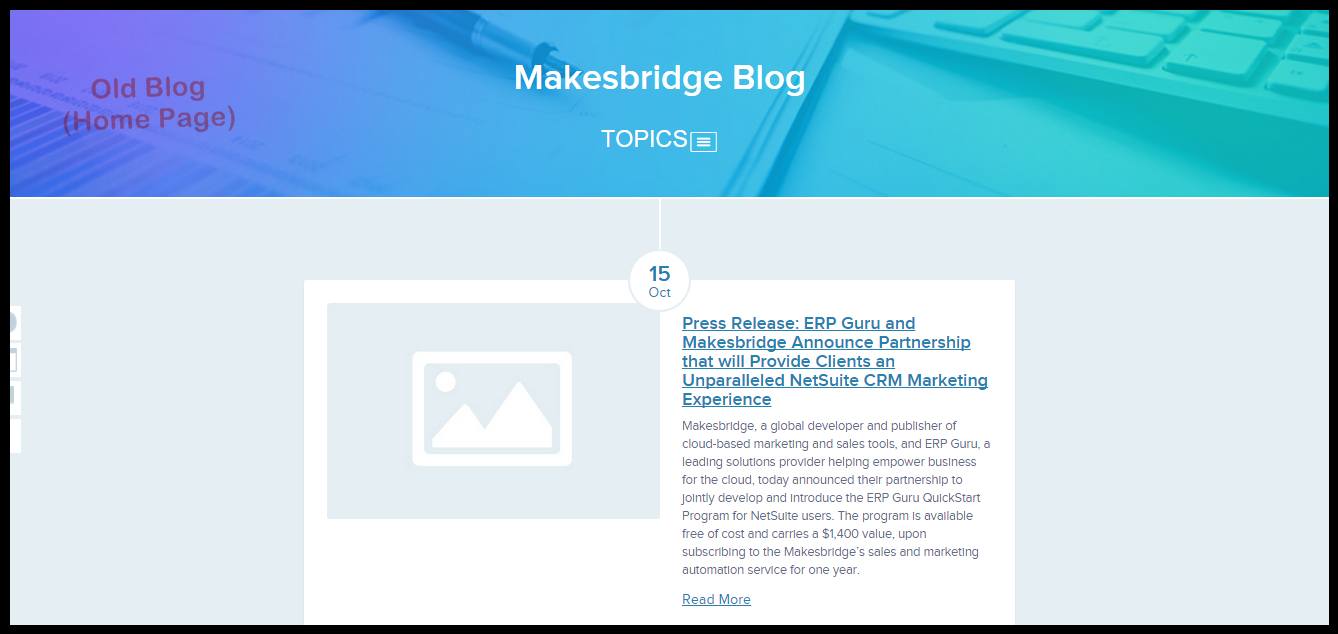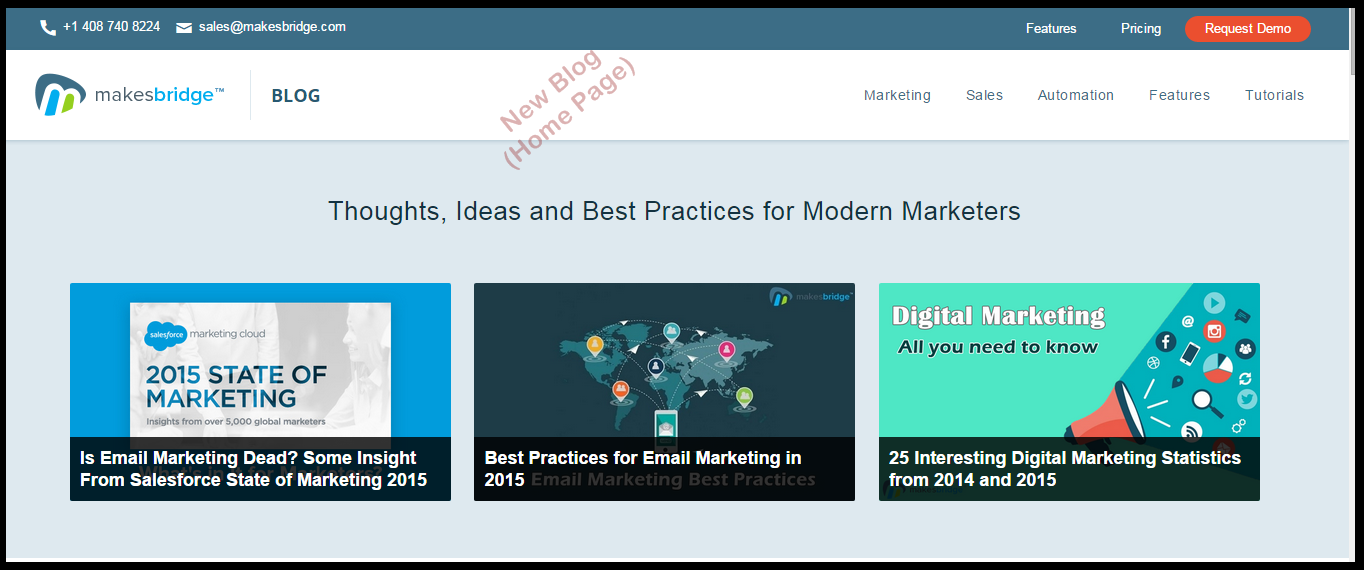 Now, here are the factors that led us to redesign our site.
To Provide Better Mobile Experience:
Your site's outlook gives the first impression of you as a business. Study endorses that 65% visitors decide whether to stay or bounce on a web page within 3 seconds of landing on.
If we point out the primary factor; it was mobile experience. Studies endorse that more than 20% of all web traffic comes from mobile devices and our previous design did not provide a decent mobile experience. This resulted in higher bounce rate and poor lead management. In addition, with the latest announcement by Google, mobile-friendliness turns a key ranking factor in search results. If you find your website is mobile friendly and functional, that's a good news and if not, consider redesigning.
Click here to see if your site is mobile friendly or not.
The old UI was heavier, increasing our site's load time. With a fresh and simple design, we intend to reduce our site's load time. This turns more important from mobile perspective.
To Provide Improved Navigation:
Site's functionality should always be a paramount focus for webmasters. If your site is not performing as it should, your efforts to generate leads and traffic can face a major blow.
Generally people go away from your site for the following reasons.
Cannot find basic information like about us or contact info.
Site navigation is quite confusing.
Site doesn't provide what people are searching the most
Calls to actions are missing.
Important content seems missing or hidden.
Are your product and service offers completely up-to-date?
During multiple feedback sessions and surveys, we realized that our site misses some key points of 'easy navigation'. Noting all those features of easy navigation, we've tried to accommodate everything to make your experience better and smoother. Improving content discoverability within our site and blog was a key motivation for the redesign.
Also Read: 10 Rules for Successful Content Marketing in 2015
To Follow our New Marketing Strategy:
Looking at the performance of 2014, we had designed a brand new marketing and content plan. This is essential for our business from multiple perspectives. One of the key elements in the very strategy was utilization of our content in a range of areas and improve user experience. This redesign was supposed to support our new marketing plan with focus on the following.
Customers can easily find our content.
The content provides required information and serves the purpose.
Website improves rank against targeted keywords
Search engine can easily find content and index
We increase traffic from mobile by providing decent mobile experience
Blog's content is readable and sharable
There are timely CTAs (Calls to action) to convert leads
Site is able to accommodate changing algorithmic updates and complies with the latest search engine guidelines
To Better Achieve Our Goals:
Your website is the primary source of marketing and the face of your business. It is the primary tool to achieve your business goals. When you change your goals, the site's design and outlook should follow the same. With our new marketing program, we've a different set of goals; particularly with regards to blogging and content marketing. In the previous section, blog was not an essential part of content marketing but now, we want to make it. Salesforce State of Marketing 2015 notes that 67% of B2B companies use blogging to generate leads and attract prospects.
Should You Re-Design Your Website Too?
If you're wondering whether your site needs a redesign or not; just check out the factors we listed above.
Go for a redesign, if you find that your site:
Does not serve the core business purpose
Does not meet important search engines' requirements
Takes time to load
Fails to provide the 'required content/information'
Is unable to compete with competitors
Finally, the learning outcome is that your website is meant to bring business and official blogs means to attract prospects. If they are not doing that; it's right time to determine why not make some necessary changes.
For updates and marketing tips, follow Makesbridge on Twitter and Facebook.